Hear what our customers are saying about their furniture.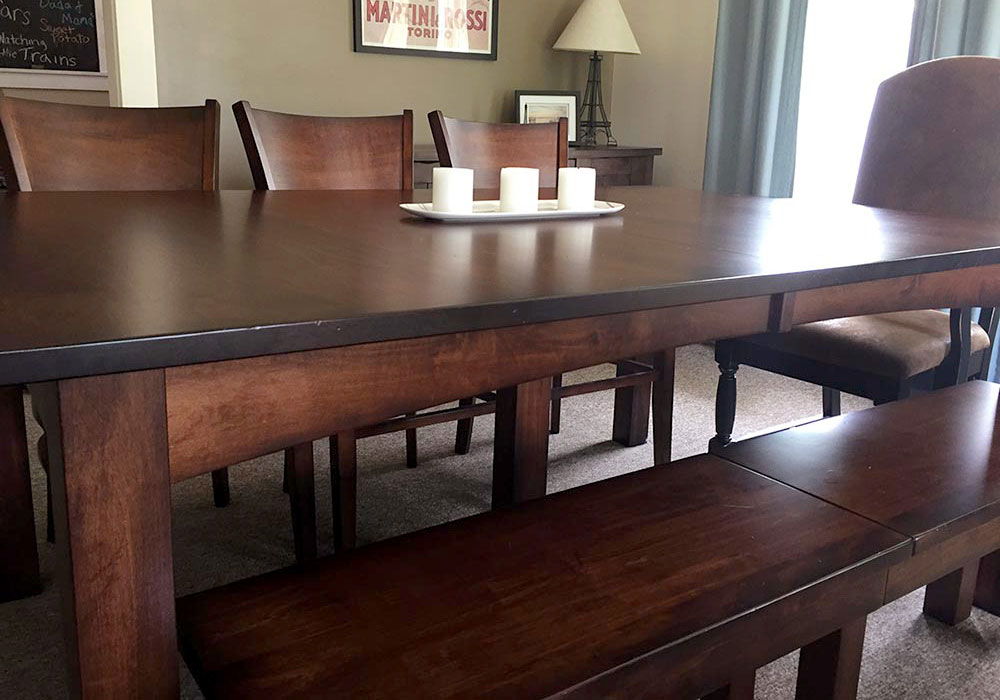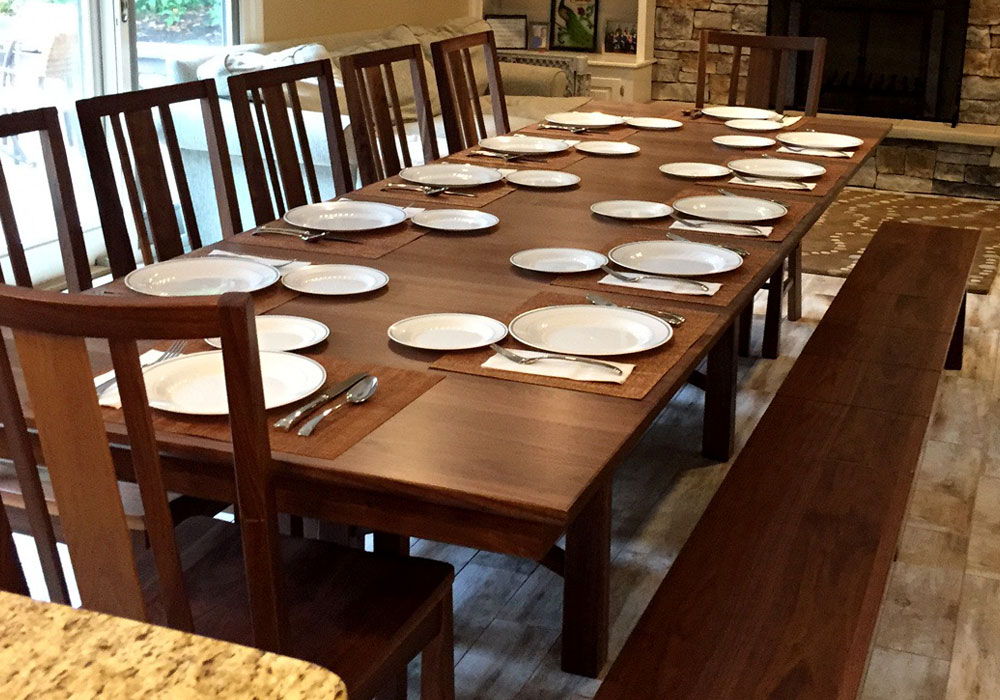 We are absolutely thrilled with the table. You went above and beyond throughout the process and made us feel confident that this was an investment worth making.
Shari | Indiana
Bridgeport Trestle and Bench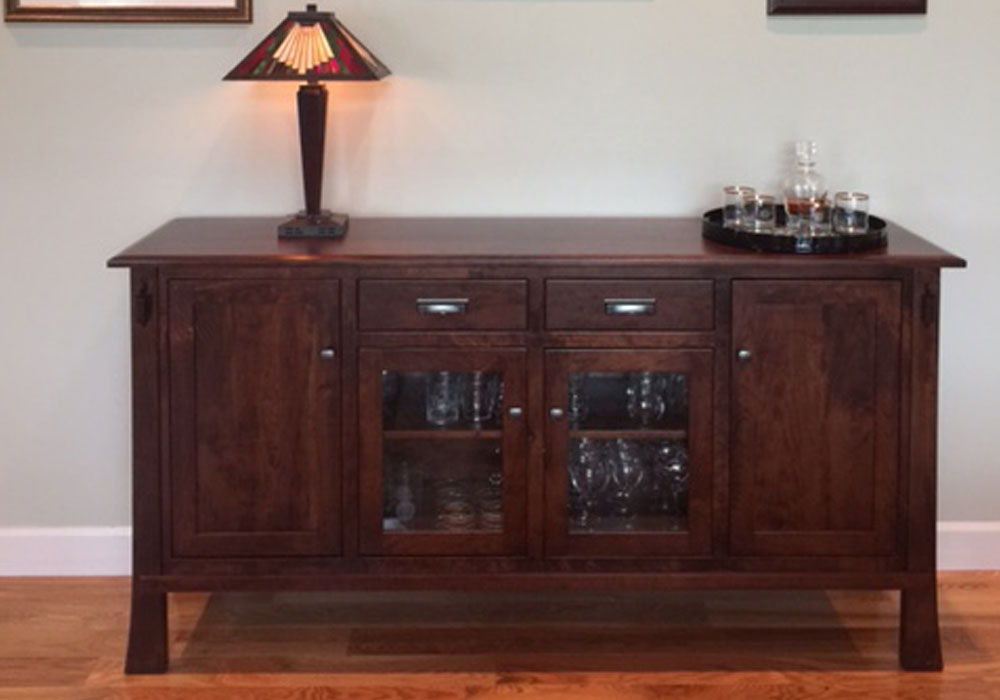 We have delivery of the buffet! It is gorgeous! Thanks for your help in walking us through the process.
Elaine and Drew | New York
Custom Grant Sideboard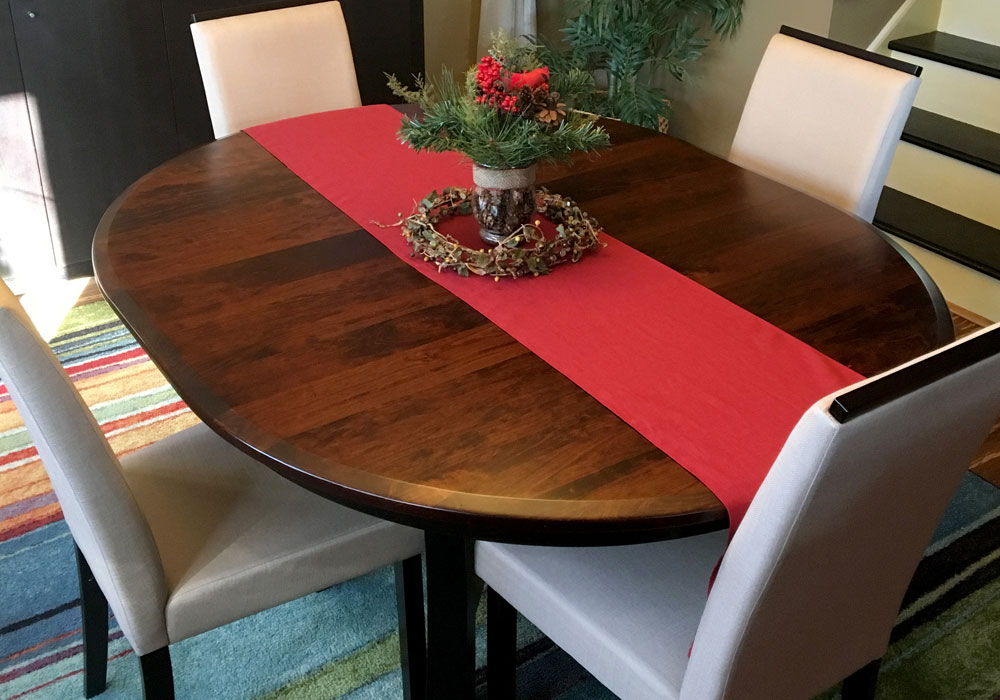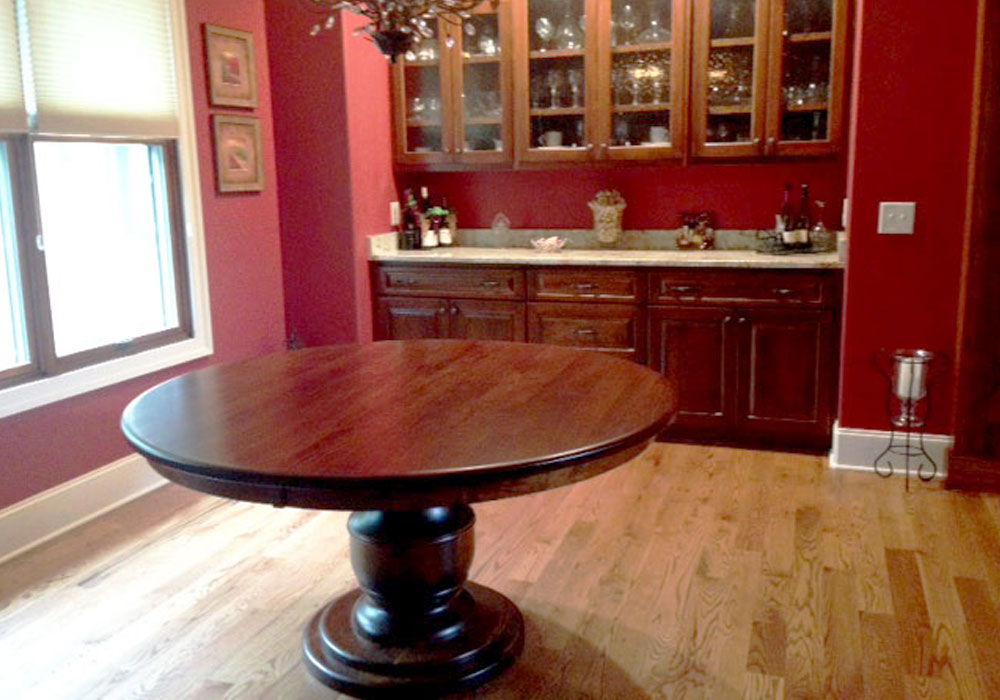 It is beautiful and fits wonderfully in our dining area.  I can't tell you how pleased we are with both the table's beauty and quality. Your superior customer service was an added bonus! Thank you again!
Jan | South Carolina
Burlington Single Pedestal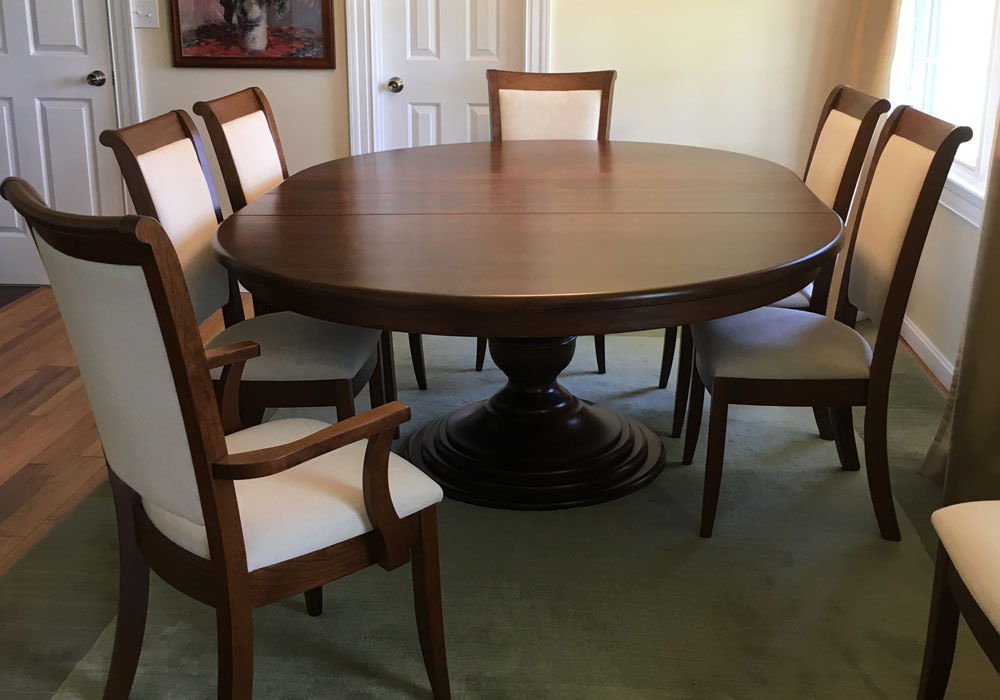 Our granddaughter loves it. Everything is perfect!
Charlene and Glen | Kentucky
Kingsley Single Pedestal with the Kimberly Dning Chair